Simple, yet functional, minimalist, two-button MIDI controller with LED rings button backlight (fixed color). Adds the most useful functionality for HX Stomp such access to FS4, FS5, Tap, Tuner, Preset scroll and Snapshot select.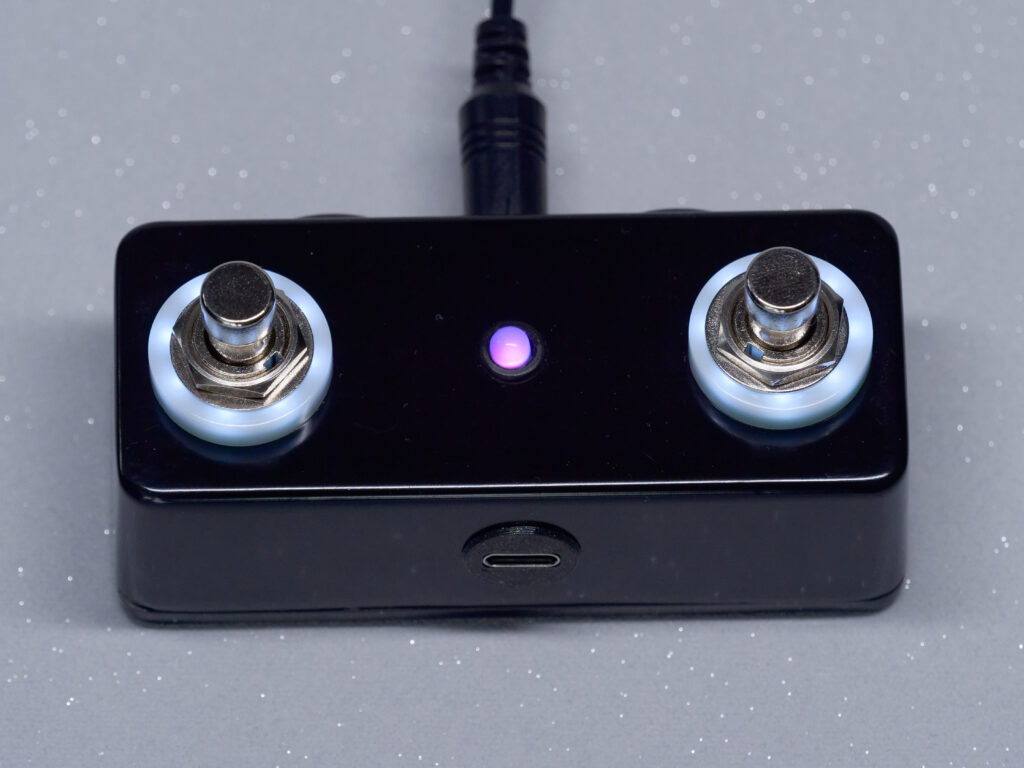 Additional MIDI Input socket allows to daisy-chain MIDI controllers in your pedalboard.
Dual I/O is great HX Stomp companion if your EXP TRS socket is already used for expression pedals.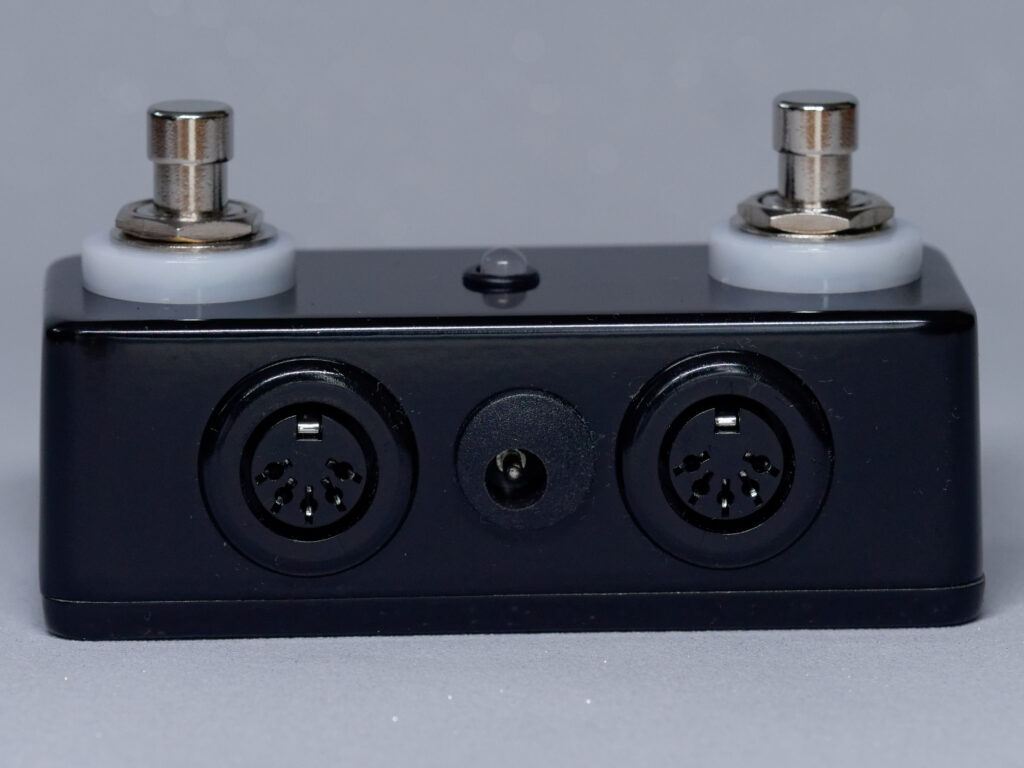 The Dual I/O firmware is designed to be used with four modes:
-FS Mode – FS4 and FS5 on short press and preset scroll on long press
-Tap&Tuner Mode
-Preset scroll Mode – Scroll presets on short presses and access to FS4&FS5 on long press
-Snapshot Mode – access to 3 snapshots via A, B and A+B short press
Mode is indicated by RGB LED (between the buttons).
MIDI THRU is permanently enabled.
Controller dimensions:
Length: 92 mm
Width: 38mm
Height: 31 mm (+20 mm button height)
Weight: ~140g

Power requirements:
-DC 9V (center negative), <100mA